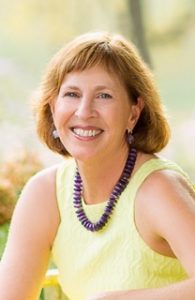 Meadows of sunflowers in summer and fall; a cocky rooster displaying his dominance; a white hen trying her tipsy best to be elegant; a birch tree bending from lake's edge; a wise old ram perching on a fence – these are subjects I delight in. My paintings begin in nature. I return to the studio with images from my ramblings around our farm and through the fields of my travels. I want to make something happy, paintings to make people smile, art with a little whimsy.
I always tried to represent subjects as true to life as possible, but now I am no longer afraid of abstraction. I have loosened my brushwork. I have knocked my point of view askew. Before I worked primarily in watercolors, but I turned to oils because I wanted to expand the way I could express my subjects. Oil gives me the spontaneity I am seeking now that I am no longer so caught up in verisimilitude.
I spent the better part of my life nurturing my family and building a business, but art has always been critical to my life. Today, I dedicate myself to my painting with a new focus and a new fervor.
My art thrives under the loving, critical eyes of my husband-of-thirty-plus-years, Thom, and of my son, Liam, and in the presence of my faith.
Jane Sehnert received her BFA from Maryville University in 1978. She has two watercolor paintings exhibited in the Dunnegan Gallery of Art in Bolivar, Missouri and has exhibited her work throughout St. Louis. She grew up in rural Gumbo, Missouri, and is the co-owner of the Smoke House Market and of Annie Gunn's Restaurant. At the Smoke House, she expresses her artistic sensibility through displays and her passion for cheese and other Artisan foods.